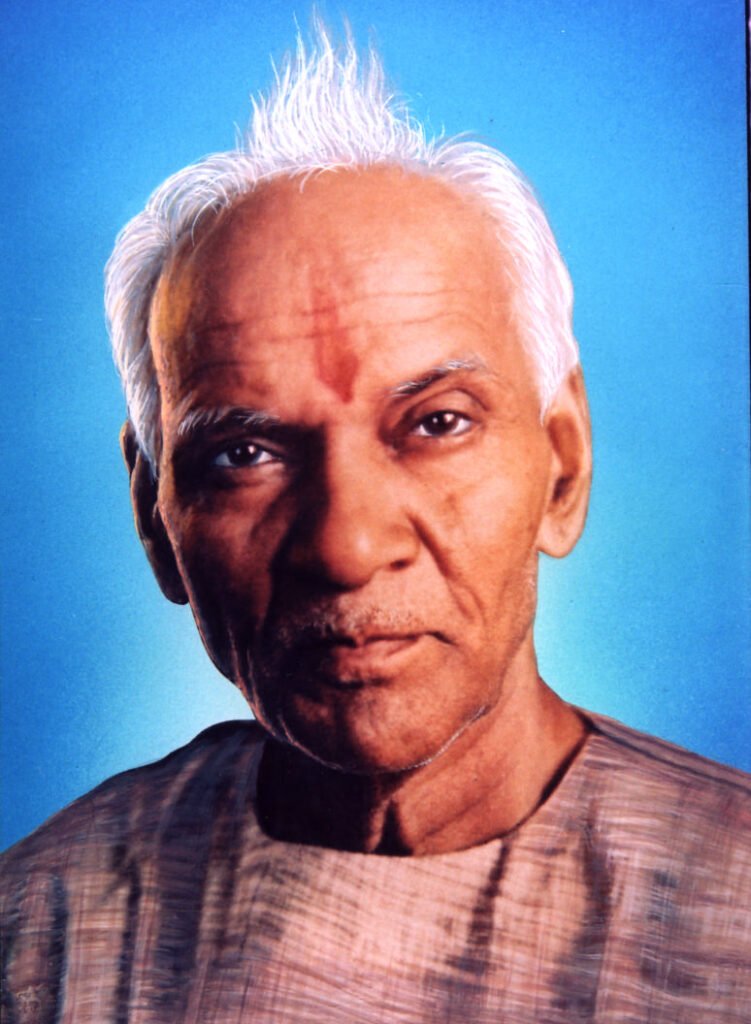 Param Pujya Gurudev, Vedmurti Taponishtha Pandit Shriram Sharma Acharya : The Visionary who laid the foundation of the Thought Revolution Movement leading to transformation of the era.
"Self refinement is the greatest service to humanity",  these are the empowering words of a philosopher, reformer, sagacious, ascetic yogi Pandit Shriram Sharma Acharyaji, a pioneer of spiritual renaissance and a visionary and Architect of a New Era for Mankind. 
Acharyaji was born on 20th September 1911, in Anwalkhera, Agra District. His entire life was devoted to the noble cause of laying the foundation of a new era embodied with the virtues of universal peace, harmony and goodwill that would be called the era of descent of Heaven on the Earth. He scrupulously carried out the biddings of his Guru, a great Himalayan Yogi, when he was fifteen years of age. Acharyaji lived a disciplined life of devout austerity, visited the Himalayas several times and attained spiritual eminence.
The Gayatri Pariwar fraternity with its more than 5000 social reform centers are his greatest contributions to the modern world. He translated the entire Vedic Vangmaya and accomplished a feat of writing more than 3400 books on all aspects of life. His writings encompass far-reaching, sagacious and feasible solutions to the innumerable problems of today.
Acharyaji, a great devotee of Gayatri lived an ideal life for 80 years and voluntarily shed his physical sheath on Gayatri Jayanti, 2nd June 1990.
Param Vandniya Mataji Bhagwati Devi Sharma: The Symbol of Dedication & Strength
Vandaniya (Revered) Mataji Bhagvati Devi Sharma, wife of Pandit Shriram Sharma Acharya is worshipped as the emanation of Mother Durga by the followers of All World Gayatri Pariwar. She was the dearmost disciple of Pujya Gurudev. 
Empowering the motto of Acharyaji "Rise of divinity in man and descent of  Heaven on Earth", Mata Bhagawati Devi Sharma, was the Strength and power who binded the Mission after the Mahasamadhi of Pujya Gurudev. She took over all the responsibilities of the mission and carried them over with great courage. In October 1990, under Mataji's guidance, Grand Shraddhanjali Samaroh, a program to pay homage to Pujys Gurudev, was organized. Over 15,00,000 devotees from all over the world participated in it, and resolved to carry-on the works of Gurudev, for dissemination of philosophy of Gayatri and Yagna. She implemented the great mission of spreading Dev-Sanskriti (Divine India Culture or Religious Culture) by the medium of Ashwamedha Yagnas series, which commenced in Nov 1992, and till date grand 72 such Ashwamedha Yagnas have been celebrated in India & Abroad.
The Symbol of Strength, Love, Devotion Dedication, Empowerment, Param Vandeniya Mataji binded the Mission Together with her affinity, and she stands as the Inspiration for Nari-Shakti.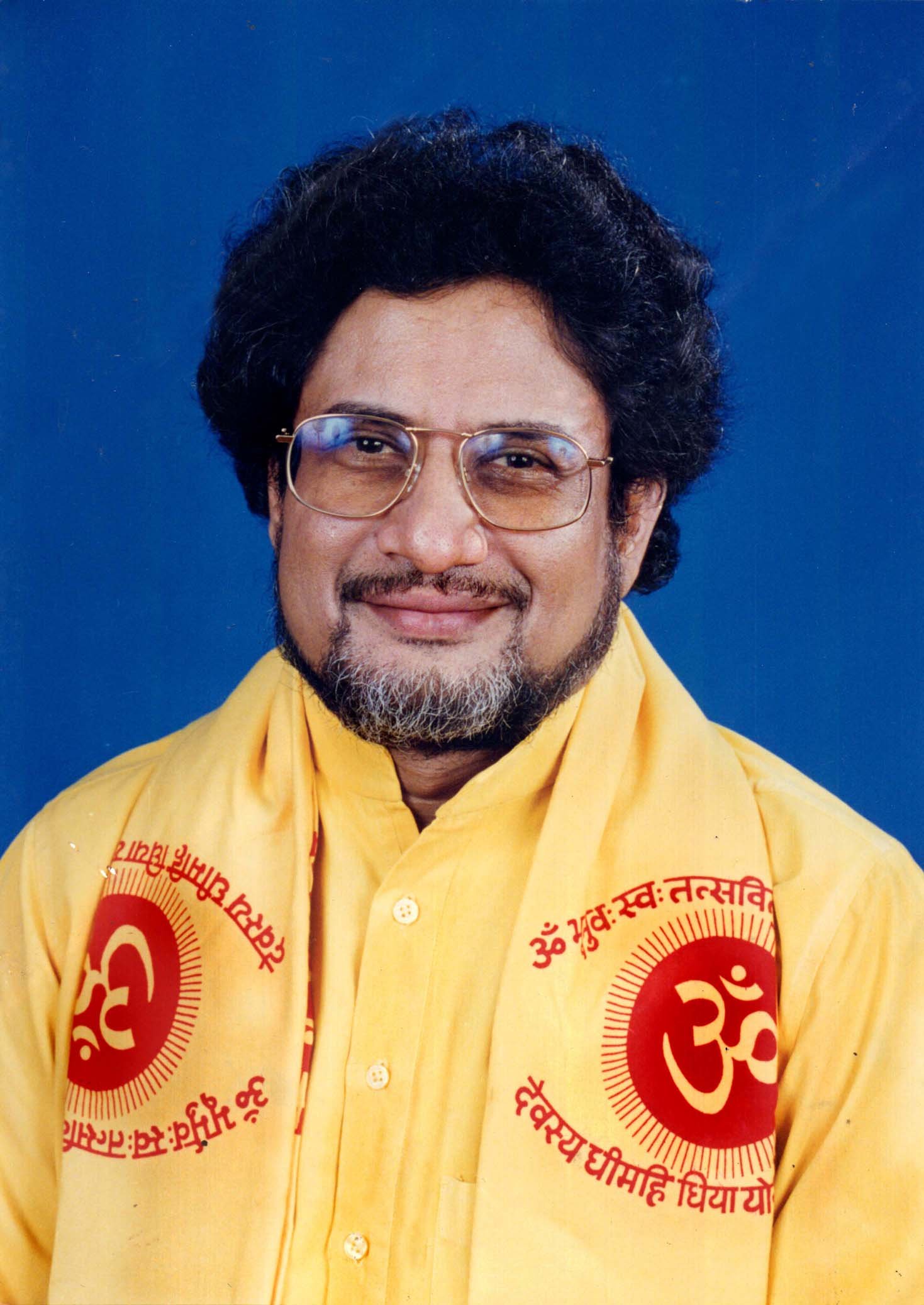 Shradheya Dr. Pranav Pandya: The dedicated, direct Disciple working ahead towards fulfilling the Vision of his Master, Pujya Gurudev.
Head : All World Gayatri Pariwar
Chancellor : Dev Sanskriti Vishwavidyalaya
Director : Brahmavarchas Research Institute
Editor : Akhand Jyoti
President : Swami Vivekananda Yoga Vidya Maha Peetham
Twitter – @ppandya2011
Dr. Pranav Pandya the World's renowned  pioneer of scientific spirituality and is an MD (Medicine) qualified for US medical services in 1976 but on a call from Param Pujya Gurudev he gave up this lucrative offer and stayed back in India. After giving up his job with BHEL as an incharge of ICCU, he joined Shantikunj as the Director of Brahmavarchas Research Institute in 1978. Dr. Pandya laid the foundation of pioneering work in bringing science and spirituality together. Under his guidance, path breaking research on Ayurveda , Psychology, Yagya pathy and therapeutic benefits of Meditation, Pranayam has gained new fame and strength.
As the head of AWGP, Dr. Pandya is a global messenger of his Master Pt. Shriram Sharma Acharya Ji's vision of the New Era. He has established branches of AWGP in 80 countries. In continuation of his efforts he has presented scientific aspects of Indian culture to the Parliament of World's Religion. He addressed a joint session of the House of Lords and House of Commons in the UK in February 1992. Under his leadership the Gayatri Pariwar fraternity has blossomed into a world wide organization with nearly 150 million followers.
He is an inspiration to youth and his views on the Science of Meditation backed by his understanding of Shrimad Bhagwad Geeta are unparalleled. A unique synthesis of scientific reasoning with spiritual enlightenment Dr. Pandya is shouldering the responsibility as the Director of Brahmavarchas Research Institute, Head of All World Gayatri Pariwar, Chancellor of Dev Sanskriti University, Editor of Akhand Jyoti Magazine and President of Swami Vivekananda Yoga Vidya Mahapeeth.
Dr. Pranav Pandya is a shining example of a Holistic Purposeful selfless life lived in the true Vedic spirit. For his noble contribution for the betterment of the world, he is honoured with the Life Time Achievement Award at the National Symposium on Science of Holistic Living.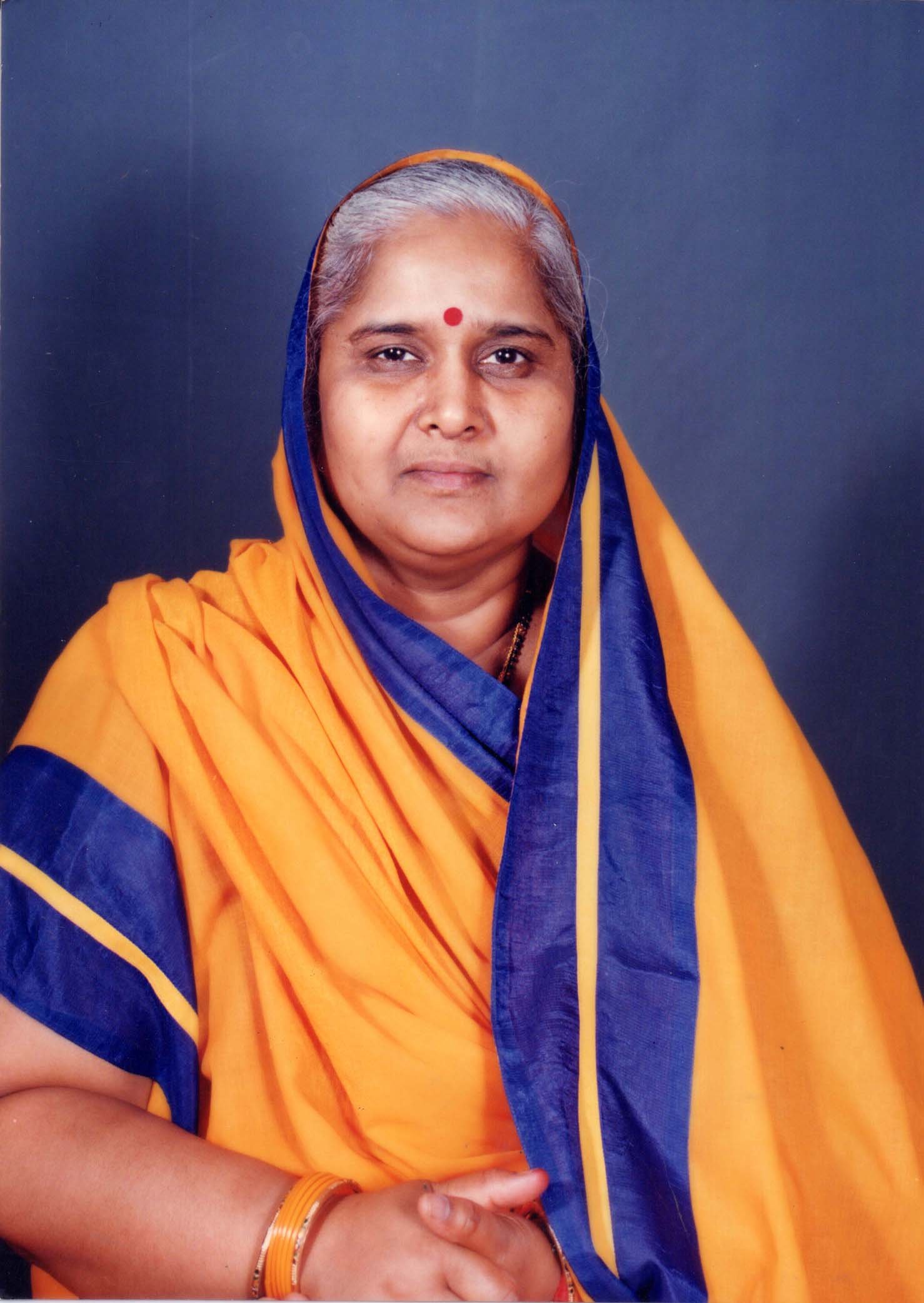 Shraddheya Shailbala Pandya: The Elder Sister looking after the Family of Millions.
Managing Trustee: Shri Vedmata Gayatri Trust, Shantikunj, Haridwar
Head: Shantikunj, the headquarters of All World Gayatri Pariwar, 
Head: Yug Nirman and Vichar Kranti Abhiyan
Following her inner call, Shraddheya Shailbala Pandya Ji is serving humanity as an embodiment of warmth and affection. She is revered as Jiji (meaning elder sister) by the members of Gayatri Pariwar. She is illuminating human souls for their moral and spiritual awakening through her boundless love and compassion. 
She has completed her Masters in Psychology from Devi Ahilya University, Indore and has always been active in extracurricular activities which stood as an inspiration for many other girls.
She has been actively involved in the Nari-Jagran Movement with Param Vandniya Mataji since 1980 to 1994, delivering lectures to millions of people all over the country and abroad. After the Mahaprayan of Param Vandniya Mataji in 1994, she has been looking after the whole organization with parental care and under the subtler guidance of Gurusatta.
Successful execution of the management of headquarters with personal care of all. She is an inspiration to thousands of members associated with All World Gayatri Pariwar and beyond.